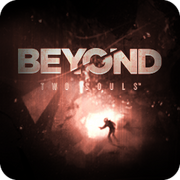 Together Forever is a bronze trophy which can be achieved in Beyond: Two Souls. It requires the player to protect Jodie from her attackers. It can be achieved in the chapter Like Other Girls, when Jodie sneaks out of the DPA compound in order to 'have fun'. The player must successfully make their way past the guard — using the Speak option is a surefire way — and go to the bar. After playing pool, and the men attack her, the player must kill them using Aiden.

Other Trophies Affected
Edit
Ad blocker interference detected!
Wikia is a free-to-use site that makes money from advertising. We have a modified experience for viewers using ad blockers

Wikia is not accessible if you've made further modifications. Remove the custom ad blocker rule(s) and the page will load as expected.