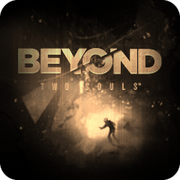 Saved All is a gold trophy that can be earned in Beyond: Two Souls.
It is the opposite of A Better World, and it requires the player to save all possible characters in the game. It cannot be earned by choosing the "No Save" option, therefore saving a character and quitting the chapter, and then jumping to the next chapter to save another character will not work. All of the characters must be saved in a single playthrough. Saving all of these characters will grant the trophy.

Characters to be saved
Edit
Other Trophies Affected
Edit
Ad blocker interference detected!
Wikia is a free-to-use site that makes money from advertising. We have a modified experience for viewers using ad blockers

Wikia is not accessible if you've made further modifications. Remove the custom ad blocker rule(s) and the page will load as expected.