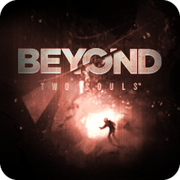 Obedience is a bronze trophy which can be achieved in Beyond: Two Souls. It requires the player to stop the experiment voluntarily. It can be achieved in the chapter The Experiment, when Jodie's ability is properly shown. After Cole instructs her to knock down the building blocks in the other room, he will encourage her to move other objects.
After causing enough destruction, Cole will announce the experiment over — the player must obey, press
to switch back to Jodie, and then press

to Stop.
Other Trophies Affected
Edit