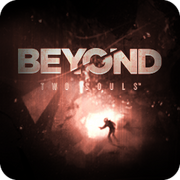 Aiden's Apocalypse is a bronze trophy which can be achieved in Beyond: Two Souls. It requires the player to destroy the gas station, the church, the gun store, and the helicopter. It can be achieved in the chapter Hunted, when T. Clieford and his SWAT team surround Jodie in Bakertown.
Do the following:
(Gas Station) - Loosen the two fuel hoses, possess the SWAT officer near the gas station and shoot the fuel.
(Gun Store) - Move to the opposite side of the area. In front of the building with the "Hunting Cabin" sign is a SWAT vehicle. Possess the officer and ram the vehicle into the Hunting Cabin.
(Church) - Fly up to the Church Tower, and smash it two times with Aiden, so that it breaks down.
(Helicopter) - After opening the door for Jodie, a helicopter should come in. Possess the pilot and crash the helicopter.
The trophy will unlock after the mission is over.
Other Trophies Affected
Edit
Ad blocker interference detected!
Wikia is a free-to-use site that makes money from advertising. We have a modified experience for viewers using ad blockers

Wikia is not accessible if you've made further modifications. Remove the custom ad blocker rule(s) and the page will load as expected.